Are your decisions to delay treatment intensification clinical inertia or "appropriate inaction?" Is obesity management a primary treatment goal for your patients with T2DM? Assess how effective you are in achieving short- and long-term therapeutic goals for your patients through this clinical assessment tool and walk away with personalized recommendations and education to address inertia through weight-centric treatment strategies.
Login today to take the assessment, get your personalized report card, and see how you compare to your peers

Or hear from our Faculty to learn more about this assessment

Robert Kushner,
MD
Professor of Medicine and Medical Education
Northwestern University Feinberg School of Medicine
Director, Center for Lifestyle Medicine
Northwestern Medicine
Chicago, IL

Donna Ryan,
MD
Professor Emerita
Pennington Biomedical
Baton Rouge, LA
Not interested in the assessment? Check out this companion CME activity where these expert faculty share best practices for managing patients with dysglycemia and obesity.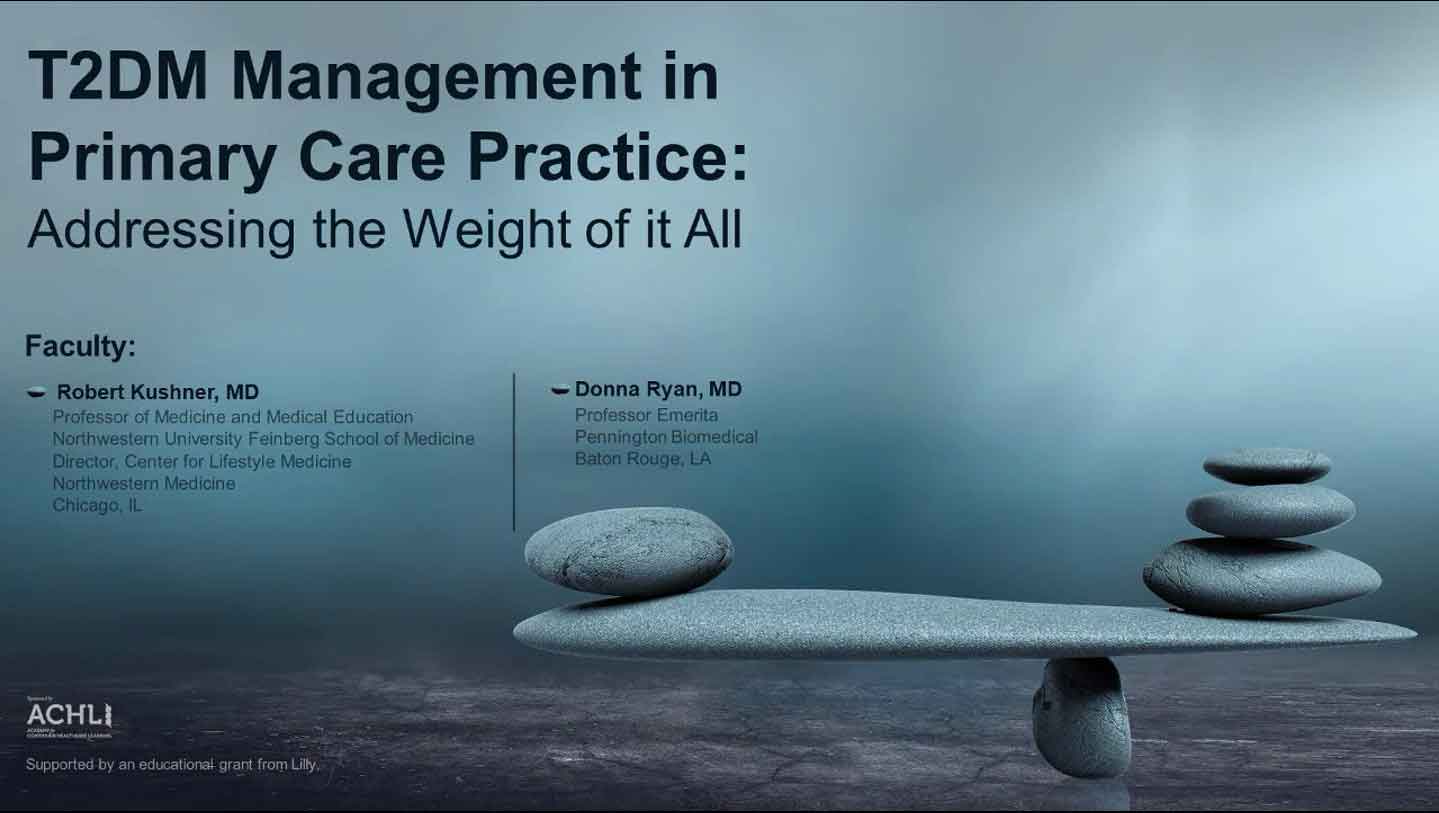 Sponsor Information
Sponsored by the Academy for Continued Healthcare Learning.
Supporter Information
Supported by an educational grant from Lilly.
Program Manager
Laurie Novoryta
Lnovoryta@achlcme.org